What an amazing year I've had!
I was flipping through my photos on my computer, trying to clean up my somewhat messy computer (one of my many resolutions), when I thought "Wow. This was an amazing year."
I thought since I have so many photos to accompany such a wonderful year, I would share a couple with you. I love reflecting on the good things in my life, so here we go!
At the start of 2014 we had just gotten engaged at the end of 2013, so we had an engagement party brunch with all of our friends.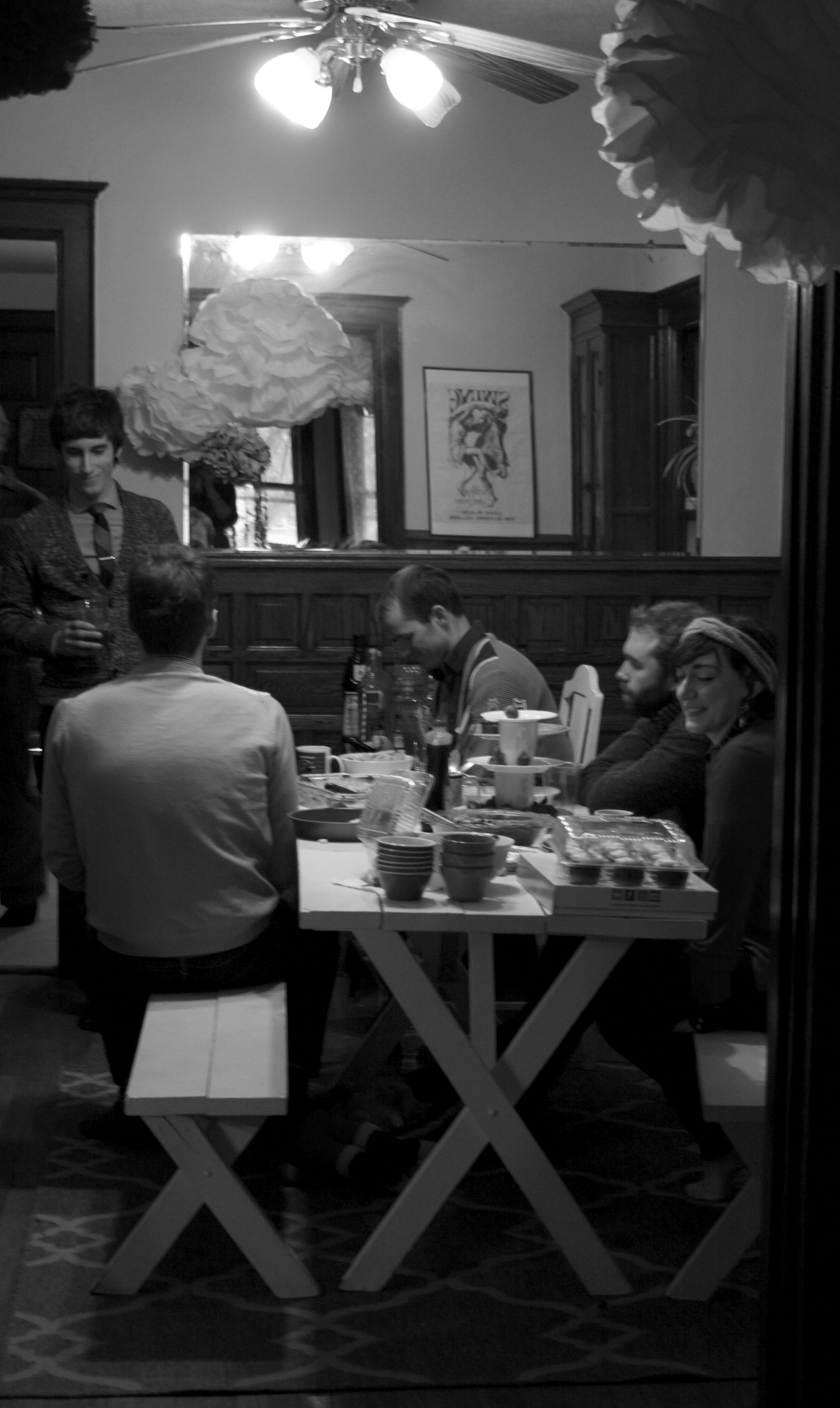 We had a very cold and very snowy January with Polar Vortexes and lots of snow days.
My very best friend in the whole world (and Maid of Honor) took the most amazing engagement photos of us.
We celebrated Valentine's Day with our tradition of ordering take out and building a fort. (I might add, in my opinion the best fort yet!)
Both Alex and I participated in our local Fun-A-Day again. I made a paper flower a day, and Alex wrote and recorded a SONG EVERY DAY! AGAIN! He did the same last year! Both turned out great (obviously Alex knocked my socks off again with his project!).
I went to a bridal show with some of my very best gals.
We had many celebratory breakfasts at our favorite spots.
My brother and I drove down to West Virginia to surprise my Momma on her 60th Birthday! (Alex had just given me the Appa stuffed animal that accompanied me on the 6 hour drive to surprise her!)
Alex and I drove all the way down to Florida to be with family on the ocean for a lovely vacation!
Alex walked in his graduation from Grad School - so proud!
I saw my first show at Shea's with my best friend -Evita. It was magical.
The Artvoice (a local paper), interviewed me for the fashion issue on local designers!
I was thrown the most wonderful low key bridal showers by my Maid of Honor! It was perfect.
And the best for last - we got hitched and it was the most wonderful and perfect weekend ever. The amount of love and support we received and shared was something I would have never have imagined could happen.
The fall consisted of excitement too of course, but I think I'm gonna leave the last memory of this year at the wedding. It was really the highlight, the most special day with the most special people.
I have a good feeling that 2015 might even be better.
Happy New Year my lovely friends.